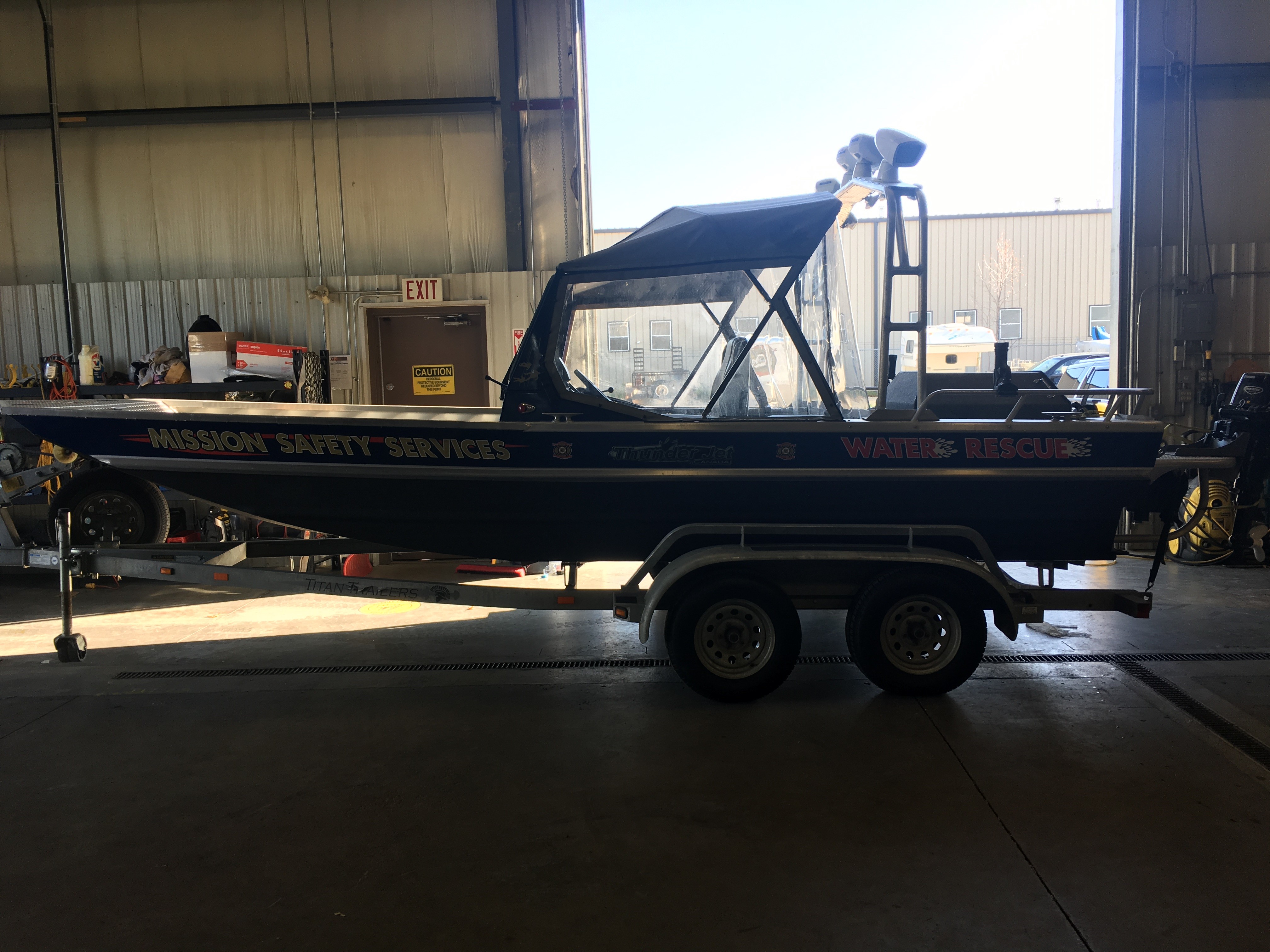 We're Selling a boat!
Surplus from our standby rescue operations
2013 Thunderjet Denali
                -Saphire blue
                -mercury 200 sport jet
                -Added custom rack for lights
                -added lights on rack
                -added all-weather cover of cab
                -added Fish finder
                -added hardwired cellphone
                -added third seat in boat
                -low hrs
                -quad ramps in boat for having a quad in the front of the boat
                -front of boat folds down when cover is off
Sitting on a titan trailer 2013
$58,000 OBO. Located in Vancouver.