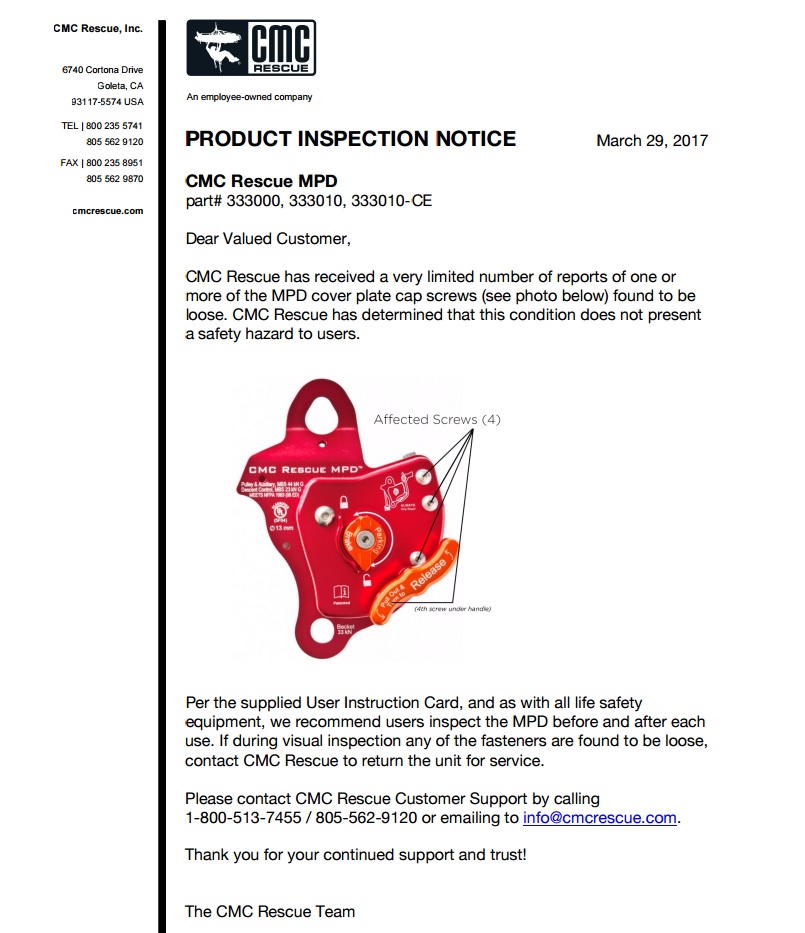 PRODUCT INSPECTION NOTICE
CMC Rescue MPD™
Part# 333000, 333010, 333010-CE
CMC Rescue has received a very limited number of reports of one or

more of the MPD cover plate cap screws found to be loose. CMC Rescue has determined that this condition does not present a safety hazard to users. If during visual inspection any of the fasteners are found to be loose, contact CMC Rescue to return the unit for service by calling

1-800-513-7455 / 805-562-9120 or emailing to info@cmcrescue.com.