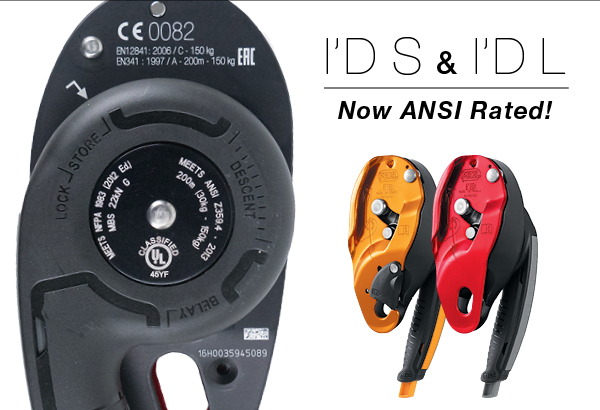 Now Certified under ANSI
The Petzl I'D is a self-braking descender with an anti-panic function, and a multi-function handle that allows descent control, easier movement on inclined or horizontal terrain and positioning at the workstation without the need to tie off the device. The I'D is also perfectly suited for one and two person load rescue lowering and rappel procedures.
The Petzl I'D S and I'D L are certified under the following standards:
EN 341 classe A, CE EN 12841 type C, NFPA 1983 Technical Use, EAC (Eurasian) and now ANSI Z359.4.